Sector Energy
Year Completed 2020
Location Sydney, NSW
Client Endeavour Energy
Value $2.2 Million
This project entailed the $2.2M upgrade of the Prospect Substation, in concert with JV partner Ultegra and on behalf of Endeavour Energy. The scope included creation of two new transformer bunds for 15MVa transformers to replace existing equipment at the end of its service life. This included demolition, piling, In-situ concrete bunds including embedded earthing, precast concrete firewalls, 33kV and 11kV duct installation / cable installation, Control conduit pits / ducts, new oil separator and refurbishment of existing, plus associated drainage works.
A job requiring intricacy and precision, Haslin worked closely with Ultegra and Endeavour Energy to develop a staged program that allowed the substation to maintain its operational status throughout. This brought about tight construction windows due to availability of outages for decommissioning of old gear, presence of live HV cables in footprint of new bunds including requiring structural redesign of footings and – crucially – the large numbers of old services in-ground to be ID'd and managed via non-destructive digs.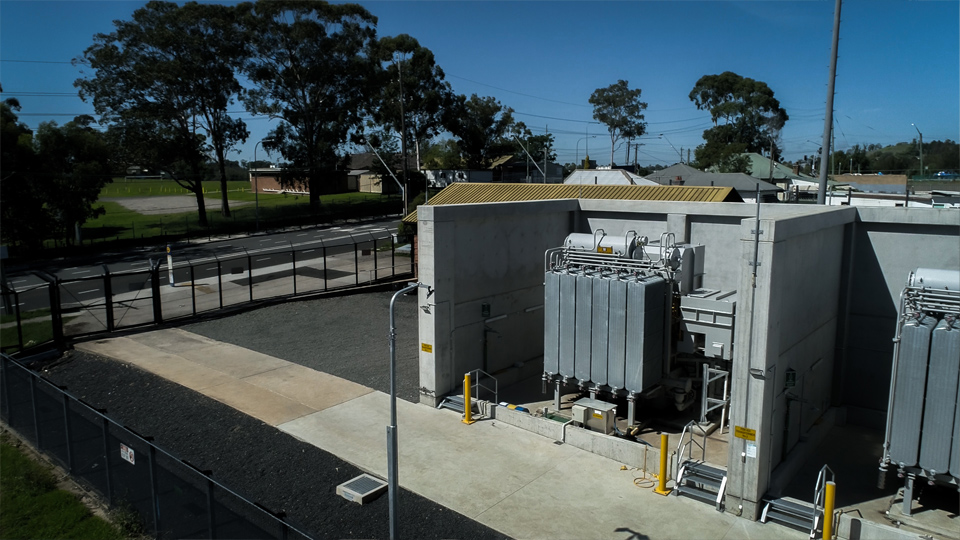 "This project was successfully delivered despite numerous logistical challenges, including tight construction windows and the presence of existing services."

Dave Thackray, Project Manager