Sector Public Domain
Year Completed 2016
Location Moorebank, NSW
Client New South Wales Public Works
Value $1.5M
This project involved a crucial upgrade to the entryway of Moorebank Selective High School as part of the NSW Public Works Secondary School Renewals Program. Works included construction of an entry canopy, customisable LED signage and intercom system, signage on adjacent streets, a new stormwater drainage system and a new footpath, replete with external lighting and elegant landscaping and inlaid brass lettering which celebrates the school's rich history.
To further facilitate students' educational development, an impressive new terraced learning area was constructed. This student-focused space contains seating, alluring landscaping, practical lighting to accommodate evening events and a feature wall containing stencils and artworks. Finally, both the teachers and executive carparks were upgraded, the former being spray sealed with new line markings, and the latter expanded to facilitate disabled access.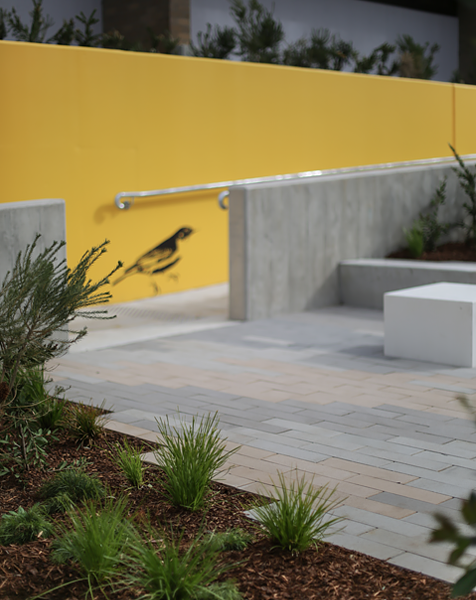 "HASLIN are proud to deliver the students, teachers and the wider community at Moorebank a school precinct they can be proud of."

Chris Hammond, Project Manager