Sector Public Domain
Year Completed 2000
Location Sydney CBD
Client City of Sydney
Value $10m
In the heart of Sydney lies Martin Place, arguably Australia's most important commercial precinct. In the lead up to the 2000 Olympic Games, HASLIN were awarded the contract to revitalise this vital pedestrian thoroughfare. Works included repaving the area with bluestone paving, improving entries to Martin Place station, and adding new balustrades and seating. Pedestrian management played a large part in the overall programming of the project, and to this day the streetscape remains a vital part of the fabric of Sydney.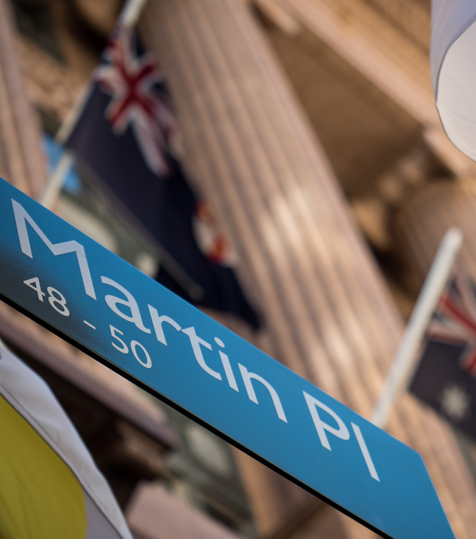 "Not only was it great to contribute to the preparation for Sydney's Olympics, but it was rewarding to deliver an upgrade to one of Sydney's most famous footways."

Colin Woods, Managing Director