Sector Water + Wastewater
Year Completed 2012
Location Griffith
Client Griffith City Council
Value $22m 
Awards 2012 CCF Earth Awards – Finalist ($5 to $20 million)
This project involved the replacement of an existing trickling filter Wastewater Treatment Plant in the Murrumbridgee Irrigation Area of NSW. The upgrade was necessitated as Griffith's trickling filter treatment plant could not meet new stringent discharge licence conditions.The new plant is based on state of the art Membrane Bioreactor Process (MBR) technology, using Puron (Koch) membranes. The new plant has a capacity of designed for 37 500EP, with a provision to expand to 50 000EP. At the time of commissioning it was the largest plant of its type in NSW. The plant uses membranes in its final treatment stage to remove organics, bacteria and virus down to 0.05 microns in size, thus producing an extremely high quality effluent.
Works included site earthworks, roadworks, construction of a post stressed concrete bioreactor and membrane tanks, pump stations and a new fine screening plant. Also installed were new electrical, hydraulic, chemical dosing and mechanical operating systems. On top of this, new operational control buildings and staff facilities were built, as well as associated metalwork and steel structures which allow safe and functional access.
As with all of HASLIN's Water + Wastewater projects, exceptional build quality was achieved while maintaining a high degree of client co-operation.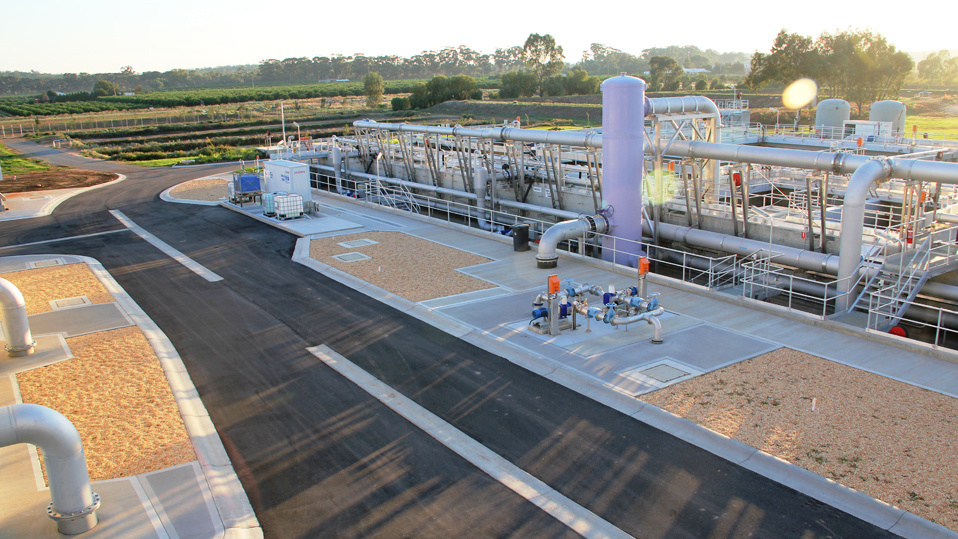 "This project for the Griffith City Council is yet another example of HASLIN delivering superior, much needed water infrastructure for our state."

Colin Woods, Managing Director