Sector Water + Wastewater
Year Completed 2014
Location Ballina, NSW
Client Ballina Shire Council
Value $49m
The Ballina Wastewater Treatment plant is a $49 Million MBR plant on NSW's North Coast, completed by HASLIN in 2014. The project involved the Design & Construct of a 30 000EP, 5 train, Membrane Bioreactor (MBR) plant comprising inlet works, MBR tank with anoxic and aeration zones, chemical systems, UV and chlorine contact tank, recycled water storage and sludge handling facilities. It also included the Design & Construct of industrial buildings, including control and maintenance facilities. Major concrete works, access roads, pipework and mechanical installation were also part of the scope. In nearby Lennox Head, provision of a microfiltration unit and recycled water facilities at the existing treatment plant was required.
The North Coast of NSW is one of the most rapidly growing areas in the state – by 2031 the region is expected to be home to 670,000 people. Infrastructure such as the new Ballina Wastewater Treatment Plant is critical if such growth is to be sustainable. This project is a testament to HASLIN's enduring reputation in the Water + Wastewater field, providing major water infrastructure all over NSW.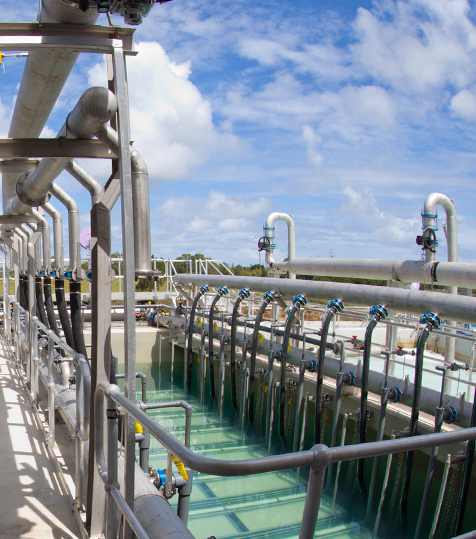 "The new treatment facilities will improve the quality of water discharged to the marine environment and importantly, the high quality of the water will allow it to be reused in our urban open space areas and be supplied to households."
Mayor Phillip Silver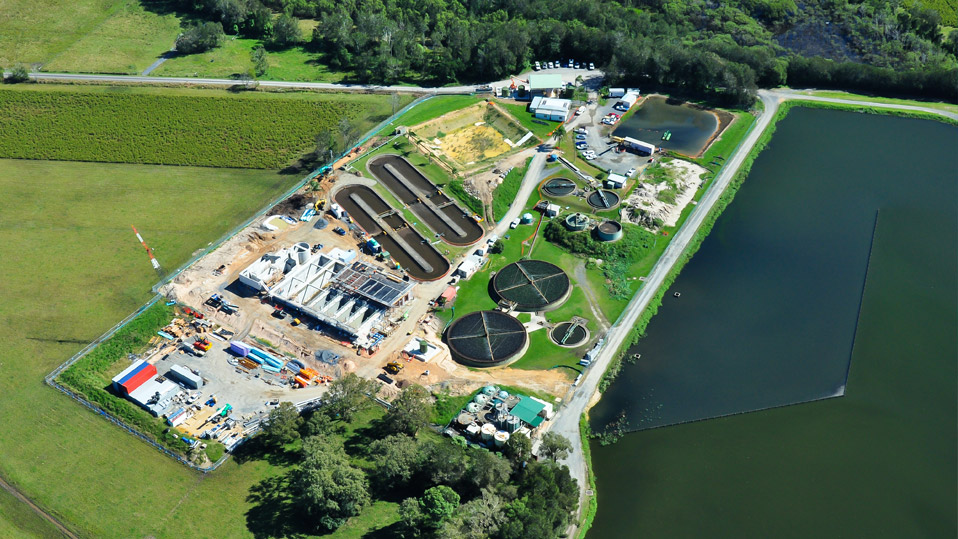 "Haslin are very proud of what we achieved on this project. This plant will supply quality water to the community for years to come."
Rico Karlsen, Senior Project Engineer