Sector Transport
Year Completed 2007
Location Auburn, Sydney
Client RailCorp
Value $5.5m

The Auburn Railway Station easy access upgrade involved the construction of two easy access lifts, significant platform modifications, subway and admin facility reconstruction and major interchange works along both Rawson Street and South Parade.
The existing structural awnings and footpaths were replaced with new, wheelchair-accessible ramps, stairways, footpaths and canopies for buses and taxis.
This upgrade – delivered collaboratively with Railcorp – constituted essential urban development for Western Sydney, and is an example of Haslin's ability to deliver complex rail infrastructure with minimal commuter interruption.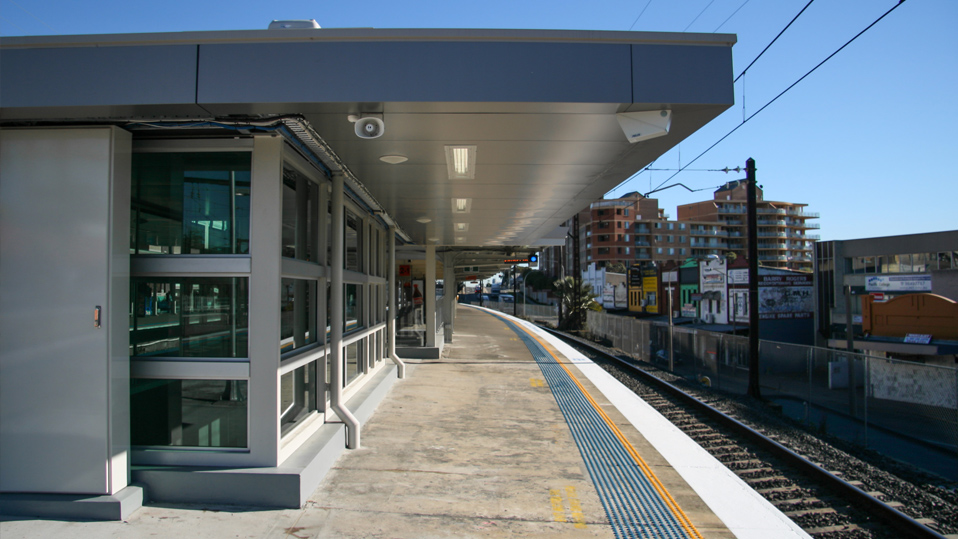 "Haslin have a long history of delivering rail infrastructure with minimal commuter interruption."

Colin Woods, Haslin Managing Director