Sector Public Domain
Year Completed Works Ongoing [Commenced 2006]
Location Homebush, Sydney
Client Blackwall Property Trust
Value $52m [$38m + $14m Carpark]
This project involved transformation of the iconic Arnott's Bakehouse factory in Homebush into the vibrant Bakehouse Quarter precinct that now exists, with its cobblestone streets, leafy parks, selection of retail outlets, array of restaurants, bars, cafes and commercial spaces.
HASLIN has been involved in this project from the beginning, working closely with the developer to ensure the rich heritage of the site is retained and incorporated into the completed works. Works have included conversion of the dilapidated factory space into state of the art office facilities, enhanced by the development of the streetscape and restaurant precinct.
The goal of this project was to maintain as much of the original building character as possible. To achieve this, riveted steel beams, imported from Scotland by William Arnott himself, were maintained. The bricks, also imported, were cleaned and shot blasted to reveal their original character. The old structure was built in several additions over the years and understanding these structures was paramount in the rebuilding phase. Detailed engineering design was undertaken to incorporate hidden structural elements so that the old façade could support the modern additions. The project scope further included the design and construction of a $14m multi storey carpark.
Today, the Bakehouse Quarter is the perfect business and social environment; a vibrant precinct incorporating commercial, retail, cafe and green spaces for the ever-growing Western Sydney community.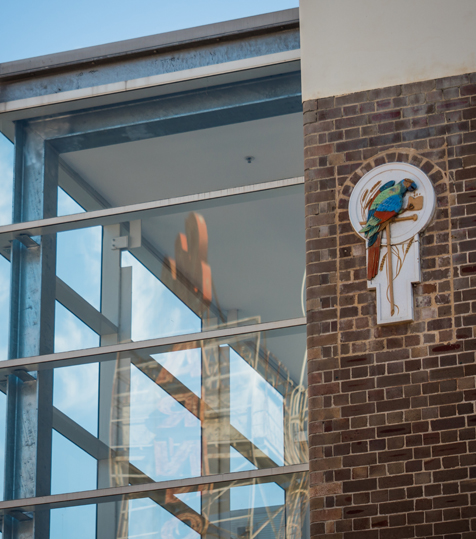 "The Bakehouse is a crucial development for the North Strathfield community. It's a growing community, and they have everything that the community really needs here."

Sean Claridge, Site Manager