Sector Water + Wastewater
Year Completed 2009
Location NSW North Coast
Client Clarence Valley Council
Value $40m
The Clarence Valley Wastewater Scheme included the Design & Construct of both new and augmented wastewater treatment plants for the Grafton and Maclean wastewater systems, as well as the remediation of 3 obsolete plant sites at Junction Hill. Plants included:
Clarenza Wastewater Treatment Plant ($12M) The scope included new inlet works and associated pipe work, IDEA Tank, siphon decanter,  chemical dosing, covered UV systems and sludge handling/drying bed and a new electrical power and control system for the entire plant. Refurbished systems included the existing EAT Tank, sludge lagoons and storage pond modifications.
North Grafton Wastewater Treatment Plant ($3.0M) The scope included upgrading the existing inlet works to include grit and screenings removal, digester ventilation and electrical system upgrade.
Woodford Island Wastewater Treatment Plant ($21.5M) Works included construction of a new plant on Woodford Island, replacing outdated plants from Maclean and Townsend. The plant included feed and storm buffer tanks, inlet works with grit and screenings removal facilities, 2 IDEA treatment tanks and associated aeration systems, end gate decanters, sludge storage and handling systems, river and reuse storage facilities, chemical dosing, tertiary filtration and both UV and Chlorine Dosing systems for the effluent. Associated electrical power and control systems were also included.
Junction Hill ($1.5M) Works included the remediation and removal of old treatment facilities and sludge lagoons such that the areas could be returned to the community.
North Grafton Wastewater System Scheme ($2.0M) Works included modifications to the existing storage pond system, a new covered UV system and reuse pump station for pumping of treated effluent to Grafton for reuse. Also included were significant bulk earthworks, concrete structures, 3km of access roads, pavements, civil structures, drainage works, kerbs and gutters.
This extensive, complex project is a testament to Haslin's ability to deliver major state water infrastructure projects. It was completed on time despite ongoing, inclement weather in the region throughout the build phase.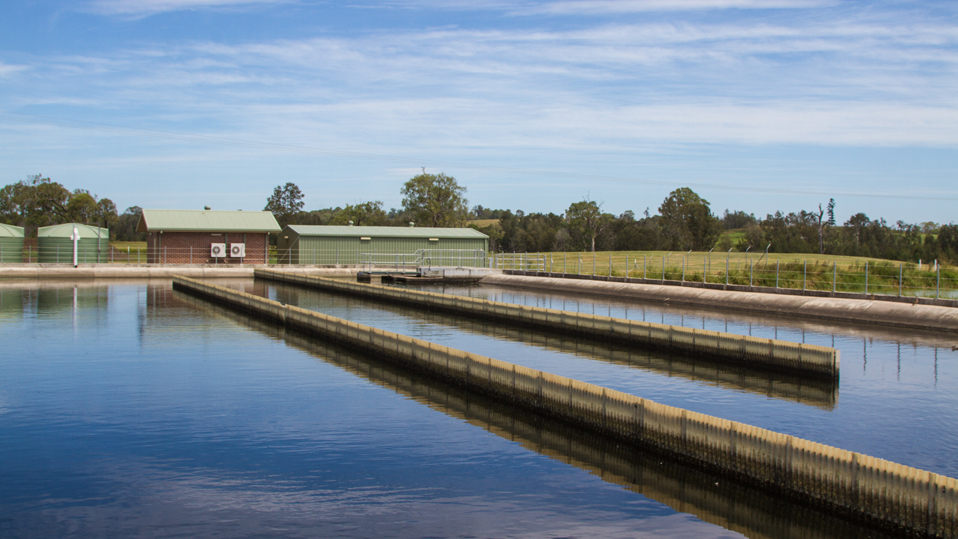 "Since 2008, HASLIN have delivered over $70 Million worth of Water Treatment projects together with Greg Mashiah and the Clarence Valley Council team. The cooperative approach we both embrace allows us to provide high quality infrastructure for Clarence Valley residents."
Colin Woods, Managing Director, HASLIN