Sector Transport
Year Completed 2015
Location Sutherland Shire, NSW
Client Sutherland Shire Council
Value $5m
Awards 2015 CCF Earth Awards – Finalist ($2 to $10 million)
This project involved the upgrade of a critical 1.2km stretch of road in an area that is quickly growing due to a number of new developments. The existing two lane carriageway was replaced with a four lane divided carriageway. Works included sensitive handling of significant contaminated fill areas, stormwater upgrades, electrical infrastructure and pathways. The project included the construction of bike lanes and a new roundabout at a nearby site.
This upgrade has greatly improved access for local residents to residential areas, commercial areas, schools and the nearby Shark Park.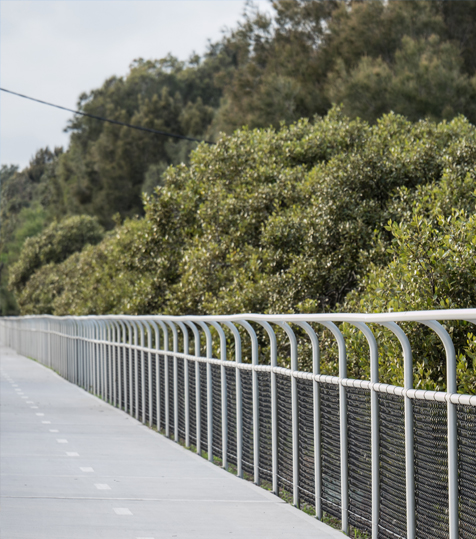 "HASLIN's head office is in the Sutherland Shire, so it's been great to be able to deliver a project in our own backyard that benefits the local community"
Greg Blundell, Project Manager