Sector Water + Wastewater
Year Completed 2009
Location Southern Highlands, NSW
Client Wingecarribee Council
Value $16m
This project in NSW's verdant Southern Highlands entailed the construction of a brand new Wastewater Treatment Plant to replace an older facility. Unexpected population growth had rendered the original Bundanoon Sewage Treatment Plant – built in the 60s – unable to meet Council and community expectations, necessitating this state of the art replacement.
The $16m project incorporated inlet works, an IDEA tank, storm overflow storage, sludge lagoons, dosing facilities and all associated mechanical and electrical equipment. Also constructed was a treated effluent dam for storage of treated water prior to its use for local pasture irrigation, as well as new pump stations to supply effluent to the plant. To ensure the plant's smooth operation, an electrical switchroom was built, along with extensive pipework and roadworks.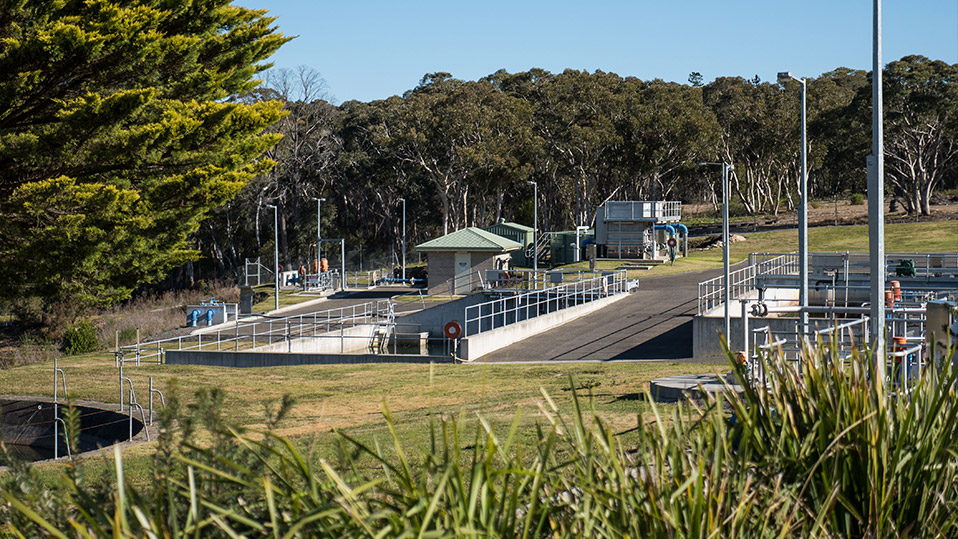 "HASLIN are well versed in delivering state of the art wastewater infrastructure, and are delighted to have delivered this facility to the Wingecarribee Council and its residents."

Colin Woods, Managing Director