Sector Public Domain
Year Completed 2011
Location Newcastle, NSW
Client Department of Commerce
Value $6m
This project entailed the remediation of a 19th century convict-built retaining wall along the boundary of Newcomen Street, Newcastle. The remediation included complex wall reinforcement achieved by the design and installation of jet grout columns in a mass gravity arrangement behind the existing wall; ground anchors, wall repairs, road restoration and construction of a new sandstone retaining wall. To preserve the traditional beachside ambience associated with this historical area, six mature age palms were carefully replanted along the street.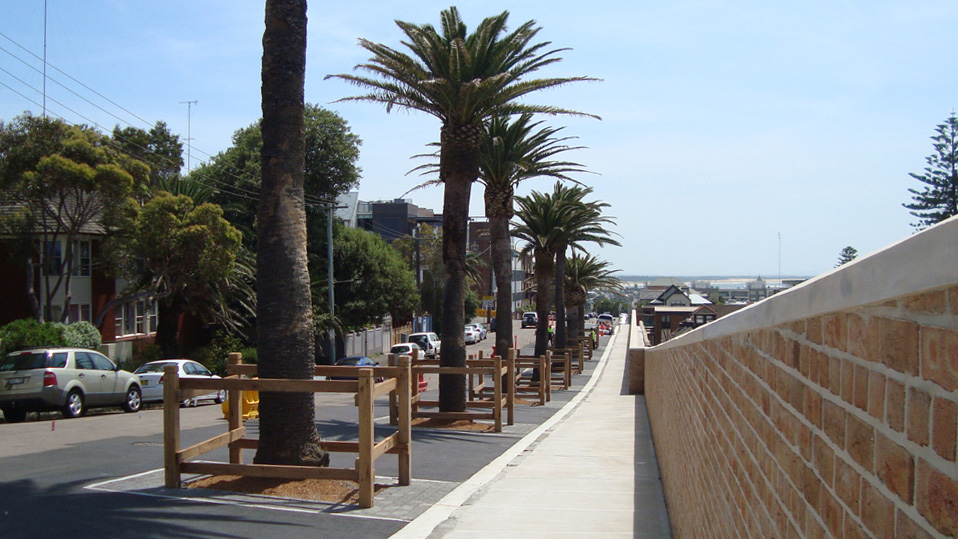 "Haslin were proud to work with the Department of Commerce to deliver this vital infrastructure."

Colin Woods, Managing Director